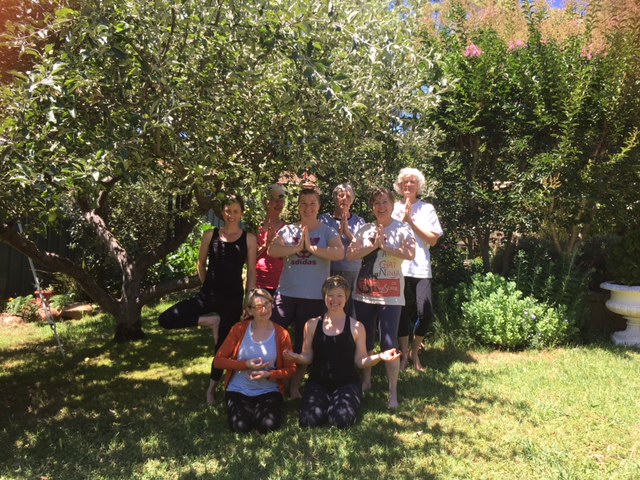 Summer Renewal Joy with nourishing Yoga, meditation and self study
Join me and a small circle of yogis for vitalyoga 2023 mini-retreat
You will be refreshed and smiling!
WEAVING ENERGY IN A JOURNEY TO THE SELF - YOGA AND SOME NEUROSCIENCE
A practice that optimises our energy chakras and guides us towards self-understanding, builds steadiness, transcends the mundane and glimpses Oneness.
We will explore traditional understanding of the chakras and learn of some modern research findings.
Trace our own individual journey towards wellbeing and personal development.
The Subtle Body is that inner world that reflects our elemental composition, the internal flows of energy, and our mental, emotional and spiritual being that has been created and distilled over the events and learning of our lives.
In this SRP I offer to share my understanding, and to help refine your own way of being. To bring more joy and orient towards clarity, calm and wellbeing!
Over the program we will use:
Yoga asanas, mudras, chanting, meditation, lots of relaxation

Emotional freedom technique – Basic Tapping - How it works

– to release your own personal limitation

Time to reflect and create a steady forward path for the New Year

Deep relaxation for self- care
Dates: Friday 13th Jan 2023 8-10am, Sat 14th 9-12noon, and Sun 15th 9-12noon, followed by delish vego lunch
Venue: vitalyoga studio
Investment for program: $205 or early bird (by 7th Dec) $195
Summer Renewal brings enrichment by helping you to refocus in the New Year. The Annual Program is a personal process of introspection with the help of Yoga techniques of asana, pranayama, chanting and meditation. It will take effort and commitment and be fun and very rewarding!
*Anticipate slow-mo breath-centred asana, agility and balance work, pranayama, iRest Yoga Nidra meditation, all with a focus on building prana-shakti - our spark of life. Great food too! We will re-ignite our inner spark, refresh body, mind and spirit for the New Year and deepen the connection with our inner-most self.
*I will guide you gently through the layers of being - the koshas. Then we can focus our Intentions for personal practice for 2022. Let's define our centre and run our lives from a stable coherent state of awareness.
*It's time to redefine goals to actively shape your life – from a solid sense of what it is to be real. Cast off the old year pud and live consciously in the now.
Step into 2020 with joy. Shake off the festive season sludge and feel loose and lively in good company! Places are limited. I hope you will join me!
Venue: vitalyoga studio Chifley Express your interest/more info:
Your place is reserved when I receive your payment. Email me for bank details for EFT
Bring a journal and pen.
Energised, steady, enriched, light – this is how we will feel!

Summer Renewal program 15th edition 2023 was a great success! 'The perfect way to begin the year'...

In early New Year, we enjoyed three full mornings of self enquiry, along with asana, pranayama and meditation. We worked with the prowess of symbolic Hindu Goddess Durga and learned about Vasalisa from the Baltic countries. 'The Fierce Mama' and the wise woman suggested ways we might power up our lives into 2019. The participants enjoyed time for introspection and creativity - the colourd pencils came out and creative poems were written before our very eyes.
What a wonderful way to start the year! In the company of a fine bunch of women and with Pam guiding us on our journey, we accomplished lots of learning and activity at a calm pace, with individual differences worked with. 8 hours all together - a transformative beginning to 2022. Im already looking forward to the next one!
Fiona Tito Wheatland
From Jill S:
Thank you, Pam, for giving us the gift of another summer renewal program. Each year you prepare a thoughtful and enlightening program for us and after a challenging end to the year, I found it to be the perfect way to start the rebalancing and renewal I need.
Looking forward to the start of the yoga year with gratitude,
Jill
I love the opportunity to delve deeper into some guiding philosophy and to tap into the creative juices. Pam