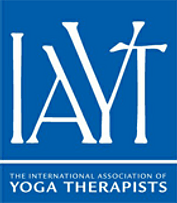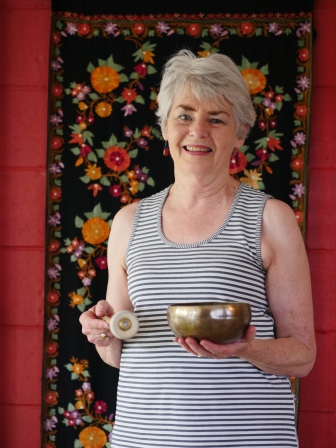 vitalyoga for vitality and inner peace
Who can do Yoga?
Busy people come for a fresh perspective or for relaxation from stress.
Young people come to explore their physical potential or to find an alternative to competitive sport.
If illness or injury prevents you from enjoying your favourite pursuit, if you feel stale, or seek an enjoyable way to maintain good health in the face of advancing years -
Yoga can be adapted to suit your personal needs. It's for everybody!
Today in university laboratories researchers are beginning to understand the mechanisms of yoga's effects on the body – physically, psychologically and biochemically. I stay current with such research and constantly update vitalyoga teaching.
I adapt traditional practices to suit your individual needs, including those of aging.
If you
suffer from back pain or neck problems you will learn how to manage the condition so you can move with ease and enjoy life. If your pain has disrupted your life for way too long, ask me about classes in Gentle Yoga for Persistent Pain .
After illness or injury, or following cancer treatment, yoga is a powerful tool for recovery to enliven, bring a positive outlook and a healthier life. I have advanced training in these modalities.
Your classes are my 'life saver'-I receive so much benefit from them on many levels. Thank you for what you put into them. (SK)
International Association of Yoga Therapists (IAYT)
I am a Registered L2 member of Yoga Australia YA, of International Yoga Teachers Assn IYTA, and IAYT. Current university research is demonstrating the value of yoga as a verifiable form of therapy.
Click this link for IAYT's Website.
Over many centuries, Yogis have gathered this understanding by direct personal observation.
"My personal teaching style includes fluid movements and vinyasa (flowing sequences) that increase strength, stability and flexibility.
"Old habits of movement and posture begin to dissolve. Habits of the mind loosen into clarity. Stillness is a goal."
Pam Bleakley
"Asana practice is a means of deepening our self-awareness and self-awareness is the key to any process of self-transformation."
Godfrey Devereux – 'Dynamic Yoga'
"My personal teaching style includes fluid movements and vinyasa (strategically planned flowing sequences) that increase strength, stability and flexibility. Old habits of movement and posture begin to dissolve. Habits of the mind loosen into clarity. Stillness is a goal. Mindfulness is key." – Pam Bleakley